Robert Goulet has appeared in over a hundred television productions, including his own series Blue Light, his specials An Hour with Robert Goulet, The Robert Goulet Special, The Bob Goulet Special-Staring Robert Goulet as well as The Name Of the Game, Police Story, Cannon, Dream Merchants, Fantasy Island, Make My Day, In the Heat Of The Night, The Simpson's (Radio Mercury Gold Award - Humor), Based On An Untrue Story, Burke's Law, Get Smart, ESPN College Basketball Campaigns, Disney's Recess, George and Leo, Just Shoot Me, Two Guys And A Girl, Nikki and My Favorite Broadway, Las Vegas, King Of Queens.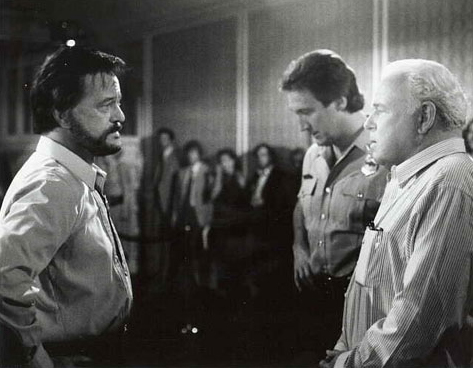 IN THE HEAT OF THE NIGHT
"WHEN THE MUSIC STOPPED"
EDDY LARREN
1992
A famous country singer (Robert Goulet) is stalked by a would-be songwriter who claims he is responsible for the star's most popular songs. Guest star: Gary Crosby. Carroll O'Connor wrote the lyrics for the song ``About a Mile."